Hello folks at Home!  It is me, the Highly Infrequent Blogger–Happy 2018!
We have two events coming up that I wanted to give you some background on.
Ukuleles: 
James Hill Visit, January 19th
James Hill, one of the world's greatest ukulele players (I do not exaggerate), is coming to our school!  James and his cello-playing partner, Anne Janelle, are playing a concert in Kingston this Friday evening, so I contacted the organizer and asked if he'd be willing to come.
He'll do a little 20-minute workshop with our class, and then do a 40-minute mini-concert with all the Grades 5 and 6 students.  (He preferred not to play in the gym, fair enough, so we're going to squeeze into one classroom).  A couple of kids who are in a little ukulele club at Polson Park are going to join us.
I am super-excited about this.  I have seen James perform (and will be at his concert on Friday) as well as attending a huge workshop he did.  He is an amazing performer and teacher.  I am confident the students will be inspired.
That said, they hardly need any inspiration!  I am very impressed with the progress we're making with these little instruments.  The ukes easily allow for students to progress at their own pace, but most everybody seems to be developing at an amazing rate.  (Perhaps I am so impressed because of my own relatively slow rate of learning–they are quickly catching up to me!)
Here is a quick taste of James Hill (starts playing at about 1:30).  I will be sure to follow up with a video of our own awesome playing, as well as pictures from his visit.
---
Agnes Etherington Art Centre:

  Kent Monkman Exhibition, January 24th
In October we read and then saw an incredibe performance of Fatty Legs, the memoir of an Inuit girl's experience at Residential School.  Though amazing, for most of us this was kind of starting the story in the middle.  Since then, the question has been hanging there:  How did the relationship with Indigenous Peoples lead to residential schools?  What went wrong?  
Our Grade Fives are now looking at the beginning of the story, learning first about The Wendat and other nations before European arrival and now looking at New France, where this relationship begins.  Cartier.  Champlain.  We will move our way forward over the next few weeks, through trade, military alliances, disease, treaties and the shift to British North America.
Our Grade Sixes have been looking at who are the different cultural groups that have historically made up our community of Kingston and more broadly Canada.  French, British, Indigenous, Chinese, Jewish, Black (through an exploration of Canada's relationship with slavery), and so on.  We are becoming aware of how some of these groups are represented differently in the naming of streets and monuments and so on, how some groups have had different opportunities and privileges at different times.
So…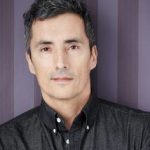 I'll be honest, I am slightly nervous about this trip: it feels a little risky.  Kent Monkman is a contemporary artist of Cree ancestory.  Shame and Prejudice:  A Story of Resilience is an exhibit he created in response to the Canada 150 celebrations, and it has toured the country.  Initially, the gallery limited the show to older students, but contacted me a couple of weeks ago:
It's a very thought provoking show leading the viewer through the affects of colonialism on Indigenous peoples. From Residential Schools to a massive installation titled 'Starvation Table', the works are incredibly impactful. We were hesitant to offer this program option at first, not knowing if the content would be too 'mature'.  Now that we have the show hung, I think for Grade 5/6 it is very suitable. The workshop to follow is a painting activity inspired by ways of Truth and Reconciliation.
Deeply in the "trickster" tradition, Monkman's work is strongly provocative:  we will be challenged to look at our history in a very different light.  His work will be poking hard at widely-accepted ideas, and may make us feel confused or uncomfortable.  Some of it encourages laughter, but that is often nervous laughter.  My job is to help turn that discomfort into meaningful learning and help our young students to find context for what they see.  Be prepared for some interesting conversations that night.